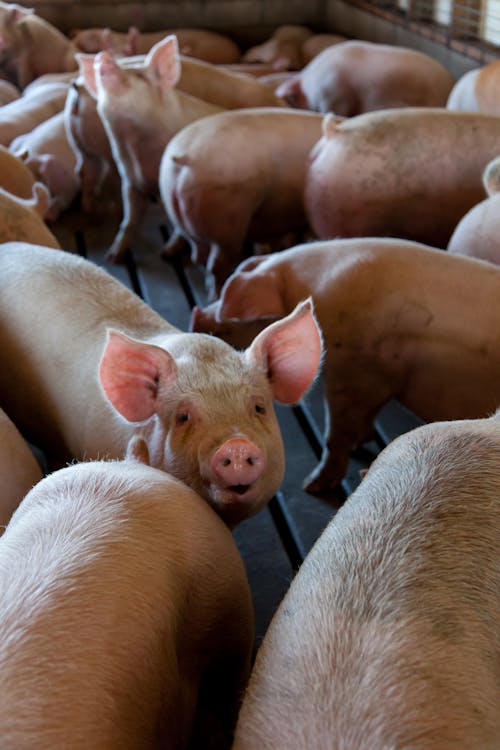 A constitutional challenge to Indiana's Right to Farm Act ("RTFA") was recently tossed by the Indiana Court of Appeals, rejecting a neighbor group's claims that a Central Indiana concentrated animal feeding operation ("CAFO") constitutionally deprived them of their property rights. In Himsel v. 4/9 Livestock, LLC, et al. the neighbors alleged nuisance, negligence and trespassing against the neighboring hog farm in Hendricks County.
The facts of the case reflect that the CAFO consisted of two 4,000-hog production operations, where concrete pits underneath the production buildings served as collection and storage areas for liquid hog waste. The farm operation in question was located in a western Hendricks County area zoned for farming and upwind of the Plaintiffs' residences. The Plaintiffs' residences were on ground historically farmed. The Hendricks County Superior Court granted summary judgment in favor of the CAFO. However, the Plaintiffs appealed and argued that they had vested common law nuisance rights and the RTFA had been unconstitutionally applied to deny them Court access to enforce those rights. The Court of Appeals affirmed the Hendricks County Court's ruling.
The Court of Appeals based their decision on the Plaintiffs' continuing to reside in their residences, making valuable use of their properties, and alleged no distinct, investment-backed expectations had been frustrated by the CAFO. It was also found that the RTFA had not permitted a physical invasion of the Plaintiffs' properties. While the neighbors' property rights may have been affected by application of the RTFA, the Court held the Plaintiffs could not dispute that the regulation was reasonably related to the promotion of the common good. The Court found "reasonable basis for treating farmers differently" comes from the RTFA's underlying intent to promote "the production of food and other agricultural products."
Several organizations filed amicus briefs in support of this CAFO, including the State of Indiana, Indiana Pork Producers, Indiana Agricultural Foundation, and Indiana Bankers Association.
Whether your neighbors include businesses, residences, farming operations, or otherwise, it is vital for all property owners to understand their rights. To learn more about your real estate rights, or for more information on any related matter, please contact Mike Schopmeyer at mschopmeyer@KDDK.com or (812) 423-3183, or communicate with any member of the KDDK real estate law team.
About the Author
Mike Schopmeyer, a Partner at Kahn, Dees, Donovan & Kahn, LLP (KDDK), in Evansville, Indiana, has more than 35 years' experience closing and resolving business, environmental, construction, real estate, and intellectual property deals and disputes. He has extensive experience in economic development law as well as government, school and municipal law. Honed from service as a private practitioner, government attorney, arbitrator, and civic leader, Mike's financial acumen empowers clients to more swiftly reach durable solutions.